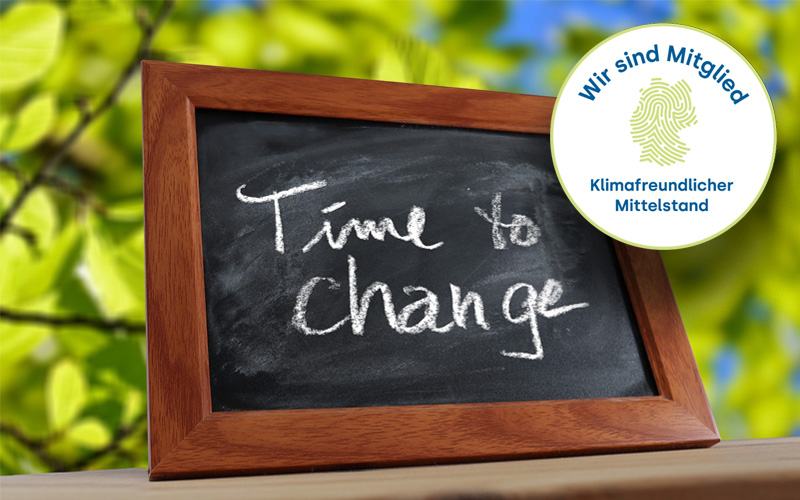 Association of climate-friendly medium-sized companies
WE ARE MEMBERS OF THE ASSOCIATION OF CLIMATE-FRIENDLY MEDIUM-SIZED COMPANIES

Climate neutrality – Medium-sized companies are moving forward together 
We, as a sustainable medium-sized family business, want to save CO2 and become more climate-friendly. KAST is now a member of the Climate-Friendly SME Initiative and thus commits to use actively energy more efficiently. To continue to focus more strongly on climate-friendly energies and to support climate protection projects. Yes, we can do it better together – that's why we rely on the VEA Climate Initiative to promote a lively exchange among members about successful measures and orientation on best practices.
Our common goal is to secure the competitiveness of German SMEs and Germany as a production location despite ambitious climate protection targets. The initiative www.klimafreundlicher-mittelstand.de is lobbying politicians for a framework that enables climate-friendly and at the same time economically viable action.
We put theory into practice at our company site in Germany. In these times of crisis, it is particularly important for us to be sustainable and largely self-sufficient in terms of energy. We have our own waterworks with which we cover a considerable part of all needs. https://www.kast.de/selbst-produzierter-regenerativer-strom/
In additional, our photovoltaic system supplies several charging stations of the company fleet as well as our production with energy.